Community
We take pride in being good stewards of the land and good neighbors to our local community, and have always taken pride in the appearance of our operation, since sometimes what others see influences what they smell.  We have gone to great measures to keep the grass mowed and trimmed in summer, snow removed in winter, clutter picked up around the sites, keeping equipment clean and in good working condition, constructing red colored buildings to add character to the site, landscaping and other measures to beautify the sites.
Each year we hold our annual "Pignic" and invite family, friends, and neighbors to our operation for food and fun.  We also conduct guided tours around our facilities to show them what a modern pork producing operation looks like.  These have proven to be valuable in regards to neighbor and community relations.  In 2016, in place of our "Pignic", we helped coordinate a "From the Ground Up" 1590 event at our lake farm to bring community and agriculture leaders together to show them our working farm and to talk about why farmers do what they do!
In 2001, we planted over 1500 evergreen trees and dogwood shrubs as part of a living snow fence to reduce snow accumulation on our sites and the neighboring community of Northrop.  We now do this practice at all of our finishing barn sites.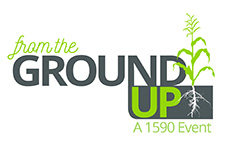 From the Ground Up
Info coming soon.
<iframe width="560" height="315" src="https://www.youtube.com/embed/hxlpf4B1RhI?rel=0" frameborder="0" allowfullscreen></iframe>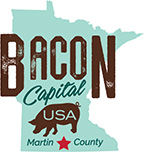 Bacon Capital USA
Info coming soon.